Wonder Woman saves the day at the box offices, as it opens up to rave reviews. She believes in strength, love and grace ... just like you.
Today we celebrate Gal Gadot's success, and that of all of the strong women in the world. Here's some fun links that promise to
inspire, adorn, and inform.
If you want to know what all of the Wonder Woman fuss is about, Vogue has a great summary.
~ ~ ~ ~ ~
Knowledge is Power! There's a new book out that we all should read, written by the editors of Goop.
Clean Beauty—and Why It's Important. I do believe that we all need to be more aware of what we are putting on our skin.
~ ~ ~ ~ ~
Imagination is Power! Are you raising little super kids? They will love the handmade playwear at Love Lane. I especially like that owner Lane Huerta creates super hero capes and accessories not only for boys, but for girls, too. So very cute.
~ ~ ~ ~ ~
This Wonder Woman "thing" is really catching on. HSN has a Wonder Woman edit online with style picks from Betsy Johnson, Benefit Cosmetics, R.J. Graziano & more.
~ ~ ~ ~ ~
I am not sure how I feel about little girls playing with dolls and swords. Yes I am, I don't like it any more than I would my child playing with dolls and guns. But, if you are into collecting Barbie dolls or anything Wonder Woman, Target has a selection of action figure female dolls.
~ ~ ~ ~ ~
It's Wonder Woman time at Ron Robinson. Shop an exclusive West Coast Launch of NUYU x Wonder Woman fashion forward athleisure styles HERE
~ ~ ~ ~ ~
Here's a great grad gift for a super girl on your list: The Alex and Ani Wonder Woman Collection.
Whether you're a super hero or a super fan, all of your Wonder Woman gear is here. Celebrate the icon with pieces that channel her fearless, feminine energy.
~ ~ ~ ~ ~
Wonder Woman herself, Gal Gadot, took her comfort in her own hands (and feet) by wearing Aldo Starda flat sandals at one of her premiers. The shoes are studded with gold and only $50.
~ ~ ~ ~ ~
Wonder Women come in all shapes and sizes. I loved this article: The Style Commandments of Plus-Size Dressing at Popsugar. The old rules no longer apply.
~ ~ ~ ~ ~
And finally, they say Diamonds are a girl's best friend. They are also the strongest mineral on Earth. Don't all of us strong and resilient Wonder Women deserve diamonds? The Kismet by Milka Diamond Star Collection at Neiman Marcus surely has magical powers!
~ ~ ~ ~ ~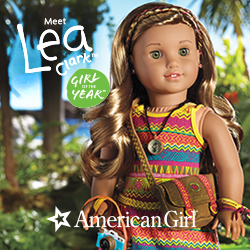 Have a beautiful weekend. Remember that we are all wonder women and super men, with unlimited possibilities. Be your best self.
XOXO
Deb
Shop This