The idea for this post began with an email from Jayson Home. It featured the fabulous Ikat Trays above. They have been handcrafted in England from authentic cuts of Ikat textiles. A protective coating has been applied to make it easy and safe to serve up your favorite fare. Their uses are many, and they will add an interesting layer to the dining table. Trays in general are haute host and hostess helpers. Here is a roundup of others that are very
très chic
.
Hasami Trays
These nesting trays are rather remarkable. Made in Japan of wonderful walnut.
Need Supply
P.S. Take 30% off Sitewide. No Code Required
Dark Agate Tray
This tray adds the wow factor to any table! It's part of the A by Amara line, and I think it is quite wonderful.
Amara
Copper & Brass Louis Trays
I have had my eyes on these terrific trays for a while. Created by Hawkins New York in upstate Hudson. They are food safe but look like jewelry or a holiday bauble. Available in many color combinations to suit any decor. I think we need more than just one.
Food52
Tartan Marquetry Tray
A traditional plaid with an enlarged twist. The look could also go bold and modern. Serve up a classic cocktail, or place it on a large ottoman.
Williams Sonoma
Tortoise Lucite Tray
What a fabulous duo and so clearly chic!
Belle & June
Cathy's Concepts Spider Web Tray
Serve up something spooky this Halloween on this special seasonal tray. It's on sale and sold out at other stores.
Pier One
JR William Large Lip Tray
Talk about lip service!! Perfect for serving girls night in Cosmos. Or use it on your vanity for your perfume collection. Too much fun as a gift!
Horchow
Nickel and Marble Tray With Cloche
Your white or black kitchen island is begging for this tray and it's chic cloche. It's both elegant and inexpensive. Now on sale at
West Elm
Large Round Metal Bombay Tray
Crafted in India with stainless steel and an enamel surface. The colors are so feminine and a bit boho chic.
Pretty as decor in the
right setting.
World Market
Lisa Perry Lacquer Tray
This tray had me at hello! It's so whimsical with the designer's pop art style
Barney's New York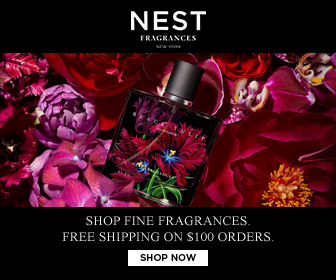 ~ You May Also Love ~
Your Haute Halloween Home