Every once in a while we girls need a maintenance day. You know, a day to clean up our act, polish our toes, cover the roots, shape the brows, powder our noses. I am having one of those days, and have "beauty" on the brain. So today I share five new items in my beauty bag. Each one has become an integral part of my daily routine. What's your new beauty obsession?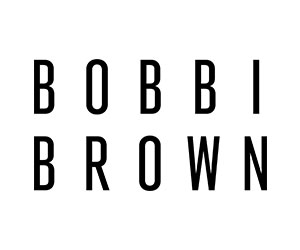 Sigma F80 Flat Kabuki Brush
I can't imagine life without this brush. After 3 months of use, I can highly recommend it for foundation. It was the
Winner of Allure magazine's 'Best of Beauty' Award for Best Brush for Foundation, 2016. It is the softest brush I have ever known. It is dense, too. What I like most is how it feels on the face and the fact that it does not absorb much of my foundation product. My old brushes did. I hated to see the waste. I give this brush 5 Stars!
Nordstrom
BareMinerals Complexion Rescue
It's a tinted hydrating gel cream. In other words, it is a BB Cream, CC Cream and Tinted Moisturizer all in one. It also won Allure Magazine's "Best Of Beauty" Award for best Mineral Foundation. It's free of parabens, phthalates, synthetic fragrances, dye, and petrochemicals. I wear it under my foundation, and it allows me to wear about 50% less foundation. This is what I like to put on in the morning, upon waking, so I don't frighten the world! It has a bit of radiance (not much) but enough to diffuse lines and wrinkles. I love the soft focus that it offers my complexion. The color natural is what I wear for my totally light beige skintone.
Nordstrom
P.S. Nordstrom has a Gift With Purchase Of BareMinerals. Click link above for details
Mally Ultimate Performance See The Light Concealer
I bought mine after reading this article in NY Mag. Concealers are tricky, and now I use two. This is the newest concealer to be added to my regime. The other is Laura Mercier's High Coverage Concealer. You don't hear much about this product but it is fabulous! Mally's though is my favorite. I use it on top of my foundation for "brightening" the under eye. And boy does it ever! A dab will do ya. Please click the following link to watch the video and see how Mally applies this dream cream in an inverted triangle. I wear Fair but plan to change to Light for Summer. Get the set at
QVC
Hourglass Cosmetics Ambient Strobe Lighting Powders
Available in four illuminating shades, and designed to sculpt the face with light. This is my finishing touch to my makeup routine. The powder is so very fine that it instantly becomes invisible. I call it complexion candlelight. Like a candle, it casts a soft focus where you place it. Mr. Shop This, noticed something was different the first time I used it. Score! I use the shade called incandescent, but I plan to try all four shades. Love!
Nordstrom
Farmacy Beauty Sleep Tight
Called a face lift in a jar (that may be a bit of an exaggeration) but it is a great product. After just one use, you will notice that your skin is firmer, pores are tighter, and the complexion is brighter. I love the fact that it is without parabens, sulfates, and phthalates. It is also free of formaldehyde and artificial coloring, which is so important. The color and consistency is unique. It is green, naturally, because it is plant based. The scent is green, as well. Very fresh. It is so emollient, almost like a gelee, a tiny amount, like a fingertip, is all I need for my normal not dry skin. Watch a video at
Sephora
~ You May Also Love ~
How Cheeky!