When it comes to blush, aren't we all really looking for that youthful flush of excitement that you get when you are in love? Blush and highlighter is how you get it, but it probably is the number one thing many of us get wrong. Too much and you look like a clown. Too little and you look dull and sad. There are so many ways to blush. Today's post features some of the best products that will take your
cheeks to chic.
HERE: 12 Blushing Beauties
Cloud Paint By Glossier
New and an instant hit after the Oscars where
Taraji Henson, Reese Witherspoon, Chrissy Teigen and more wore shades of this new kid on the makeup block. It's an interesting way to blush and rather like finger painting. I don't like to talk price, but it is less than $20. Also paraban, fragrance, and cruelty free, and hypoallergenic. Sounds like a winner.
Glossier
Guava (top) and Peach (bottom)
Layered together these shades create the perfect flush of color. They are designed to be worn together, and give you just a hint shimmer and the look of a day in the Caribbean.
Nordstrom
P.S. There's a Bobbie Brown Free Gift with Purchase happening now!
Joie de Vivre Windflush Colour Powder
This is for the girls that do not want too much cheek color. It is universally flattering, sheer, and ultra lightweight. Very natural and healthy looking. Laura's powders are really luxurious.
Laura Mercier
Shimmer Brick Compact
Shown in Pink Quartz, this is really my very favorite blush. The powder is exceptionally fine, and a little dab will do ya. Also, I use the brown shades on my eyes.
And I really adore the beige brick. It's a fabulous way to highlight with just a pinch of color. Each shade in the beige brick also works well for eye shadow. Love!
Nordstrom
Paul & Joe Beaute Limited Edition Cheek Color With Puff
Included in the mix because I just love Paul & Joe's creative packaging. And how cute are these kittens playing with balls of color? This set comes in two colorways.
Beautyhabit
Charlotte Tilbury Swish and Pop
I love the idea of this blush. You swish your brush around the outer ring of lighter color. Finish your face with a pop or brighter color right on the apples of your cheeks. Available in six color combinations.
Nordstrom's
Marc Jacobs Beauty Air Blush
Couture color. A new ingredient called, Japanese Air Powder, is the magic in the mix. The striped patterns and shades are inspired by a Marc Jacob's dress. Talk about chic cheeks! Save 15% on your first order with Code: WELCOME15
Marc Jacobs Beauty
Sweet Peach Glow
This is unique. It's a peach infused highlighting Palette. It illuminates, blushes, bronzes and gives you a little aromatherapy at the same time. Everything your cheekbones need in one spot. Click below to see an excellent video on how to use this product.
Too Faced Cosmetics
Free US and & International Shipping at Too Faced Cosmetics!
Julep Skip The Brush Blush
A soft focus cream to powder blush with a pearly finish. Great for cheeks and also good for a hint of color to eyes and lips. Moonlit sand is my favorite color.
Nordstrom
NARSissist Unfiltered Cheek Palette II
Sculpt, shape and glow with a high impact wardrobe of both matte and shimmer blushes. Because it is nice to have choices.
Nordstrom
Argan Infinity Lip and Cheek Creamy Oil
I have been interested in Argan Oil for a while now. This sale (they are only $8) is the catalyst I need to try it. Discovered by beautiful ex model, Josie Maran. These sheer colors are said to blend easily on the cheeks and lips.
Josie Maran
Perricone MD No Blush Blush
From skincare Guru, Dr. Perricone, is a very interesting product. It's scientifically formulated to restore a youthful and natural radiance to cheekbones and contours. It's a self adjusting color that mimics a youthful flush.
Neiman Marcus
Wander Beauty

On-The-Glow Blush and Illuminator

This is a product that I have not tried yet. It is intriguing because it is two products in one convenient case. I love a multi-tasking beauty item. It blends seamlessly with hydrating vitamins if A, C, and E. Other beautiful colors available.
How To Contour, Highlight, and Blush like a Celebrity
Get the pretty details at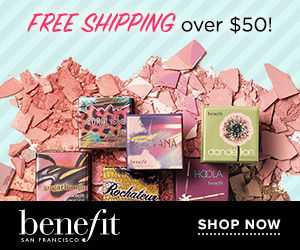 ~ You May Also Love ~
Award Winning Beauty