I'm currently gearing up for a birthday trip to NYC next weekend. What could be better? Most of all I am looking forward to seeing "Miss Shop This." So while I am in a New York State of my mind, I am sharing some of my favorite NYC shopping links with you. Come take a bite of the Big Apple with me.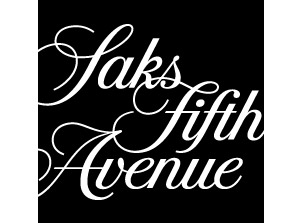 Barney's New York features Best In Beauty: A Step By Step Guide On How To Get A Gorgeous Glow by Makeup artist Francelle Daly. She shares a comprehensive—and easy—guide.
~ ~ ~ ~ ~
Barney's New York is famous for their epic warehouse sales in NYC. I have experienced a few, and oh the bargains! Now you can shop these sales every day online at Barney's Warehouse. This weekend take up to an additional 50% off the sale prices of men and women's shoes. I saw Lanvin, Miu Miu, Sam Edelman, and more!
~ ~ ~ ~ ~
Saks Fifth Avenue has two big sales going on this weekend: Code: NEEDITNOW will save you up to $250 when you spend $350 -$1000. This sale ends tonight 3/25. And it is the Men's Wardrobing Event. Save 30% on The Saks Fifth Avenue Men's Collection, Plus an Extra 10% for Saks First Members. Ends 3/28
~ ~ ~ ~ ~
Need a girl's party favor and cute little gift? These Emoji Mugs at Bloomingdale's are too cute for less than $10.
~ ~ ~ ~ ~
Bergdorf Goodman, my favorite store in the world, has a great Blog 5th/58th. I enjoyed the What To Pack Spring Break Edit. The Bergdorf Spring Magazine features the best of their Spring Collections.
Jonathan Simkhai's Blouson Sleeve Top is gorgeous!
~ ~ ~ ~ ~
I get quite excited walking thru the tiny Van Cleef & Arpels doors of Bergdorf Goodman. This year I look forward to experiencing their new Exclusive Collection Extraordinaire for Bergdorf. They sound as if they smell divine. You can see them here.
~ ~ ~ ~ ~
When in New York, I always love visiting the Kate Spade New York Madison Avenue Shop. This boutique features the Kate Spade home furnishings collection and champagne! I'm crazy for the dottie Downing Desk. And this Embroidered Jacket with Tassels is beyond fun!
~ ~ ~ ~ ~
No trip to NYC would be complete for me without a visit to Dean & Deluca. Their SoHo store is a haven for foodies, and a celebration of food and cooking. Their spices are so much better than what you get at the supermarket. I'll most likely pick out my birthday cake there, as well. Lucky for us all, they have a great website.
~ ~ ~ ~ ~
Then there is Henri Bendel. The Fifth Avenue store earns its' nickname as a "Girl's Playground." If you can make it through the bustling Cosmetics department to the elevators, you'll find five floors of accessories. My favorite Bendel products are their candles. The new Spring Meadow fragrance is so very fresh!
~ ~ ~ ~ ~
Finally, I love the work of fashion illustrator, Megan Hess.
That's her illustration at the top of today's post. Her 2016 book:
New York: Through a Fashion Eye
is an illustrated guide to the fashionista's New York. Gift yourself or anyone who loves NYC with it for less than $15.
Look out Bergdorf's, here I come! I do hope that you have something to look forward to this week. Enjoy the weekend!
XOXO
Deb
Shop This