The littlest members of the wedding party are most likely the most noticed, besides the bride. You might as well give the guests something to remember. As you may guess, gorgeous dresses for special occasions can be pricy. Don't worry. This roundup of dresses and accessories has something for every bride's budget. You'll find custom confections from Europe, fabulous feathered frocks, beautiful bling, and everything inbetween. It's your day, make even the smallest details count!
HERE: 18 Fabulous Flower Girl Dresses & Accessories
The Katy
This dress will rival the bride's. Do click through for an enlarged view. The child's name and event date are hand embroidered inside each dress. The quality, style, and specialness are reflected in the price.
Rue Del Sol
A limited edition dress that is filled with delicious details! Handmade with French lace, silk tulle, pearls and more.
Handmade in pure silk. The taupe is so lovely for an ivory wedding. The details are amazing. Be sure to click the link below for a closer look at both little outfits.
The word exquisite comes to mind with this fabulously full silk taffeta and tulle confection. It's bon bon beautiful!
Olivia Kate Couture
Nicki MacFarlane Clementine
Everything about this dress is fabulous! It's silk and just sensational. The colors are as juicy as any clementine you have squeezed!
Childrensalon
Couche Tot
What a dreamy little dress that is less than $100. Love it in gold, as shown, but also available in ivory and pink.
Childrensalon
Personalized Girl Gift Box
Girls of all ages would love a box of her own. Use it to ask her to be your flower girl or package her bridal party gift in it, for the wedding. The box comes personalized, and the fun enclosured gifts can be purchased individually. I know that you will love this shop!
Mod Party at Etsy
Handmade Flower Crown
Handcrafted headbands are their specialty, so there are many to chose from. This one is especially swoon worthy!
Sunshine Shop Supply
Ballerina Dress
Perfectly on point for flower girls and party guests. Created by US Angels
Bloomingdale's
The Meagan
Over the top and just to die for. This dress is for the confident bride, because the little one wearing it, just might steal the show.
Carmen Creations
Pink Silk And Feathers
Here's your little something blue! Is it wrong that I would love this dress in my size? Girly and gorgeous. It's expensive, but so worth it! By Aristocrat Kids.
Childrensalon
Rhinestone Basket
Imagine this coming down the isle of your candlelit service. It's petite and ever so pretty.
Gallery360 at Etsy
As Seen On Martha Stewart Weddings
Tulle and cotton create a cloud of sweetness! This is a very special dress with a big bow, extra fullness, and a whole lot of charm. Available in so many colors (though I love the silver) for sizes 0 - 14.
These have been handmade with love and even signed by the artist! Each detail is hand stitched just like a couture shoe. Available in 23 colors for sizes newborn to Youth 1
Lazy Francis
If you are like me, you love little girls in black. The perfect look for your black and white wedding. This is a showstopper
Childrensalon
Don't leave the littlest details to the florist. Provide your own bit of bling!
Bridal Queen
The Velvet Lane Shoe
Are these not precious? Organic velvet has been embellished with crystals for the littlest fancy feet sized Baby 4 - Girls 13.
Bitsy Blossom at Etsy
Tiffany
If working with a limited budget, this is a pretty pick. It's less than $100 and just about perfect, wouldn't you say? In sizes 2T - 10.
Love Baby Toys Boutique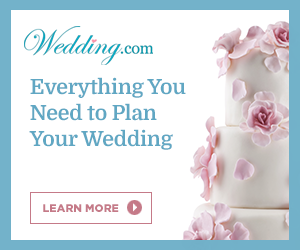 ~ You May Also Love ~
Wedding Wednesday: Best Etsy Shops For Your Big Day