Today's inspiration came straight from the Golden Globes. I happen to love the styles the most at the Globes. It is so fashion forward. The one trend that stood out, and really now is a classic, was metallics. These celebs shined from head to toe. We can too, in our own lives. For 2017, resolve to step out of your comfort zone, and shine!
HERE: 12 Shining Stars
Raney Maxi Dress
So glam....in a slightly casual.....way. I love this dress for a resort option. It also would make a fun and easy to wear bridesmaid dress,
Free People
Metallic Tablescapes
No matter what your interior style aesthetic is, the table is the perfect place for metallics. See a wide variety of terrific tableware at
Alchemy Fine Home
Etro Metallic High-Rise Wide-Leg Pants
These trousers are simply stunning in a silk and linen metallic fiber. You must click the link to see a close up of this fabulous fiber. #want
Neiman Marcus
Are these not the cutest things that you have seen all day? Available in 18 fabulous metallic and suede shades.
Childrensalon
Metallic Storage
Storage can be stylish. These baskets get the job done.
West Elm
Metal Wall Plate Set
Come full circle in your personal space. Add a touch of glam to those bare walls.
A nice option over a brass bar cart!
CB2
Marie Pleated Metallic Skirt
This has been the skirt silhouette of the season. I have never seen one quite like this. It has been cut from high shine foil chiffon, making it almost an all season style. It's on sale and an Extra 40% will be taken off when you purchase.
BCBG
Golden Natural Cowhide Rug
Oh how I love this! It has been made with real cowhide that has a metallic gold finish.
Well Appointed House
Abay Smoking Flats
I have loved these pointy toe flats since they were introduced. Now that they are on sale, I think they are a must buy at less than $50. Available in six shades.
Nine West
Glitter and Glow Liquid Eyeshadows
Named by Allure Magazine, one of the best new products of the week. With the right outfit, I could play with these.
Stila Cosmetics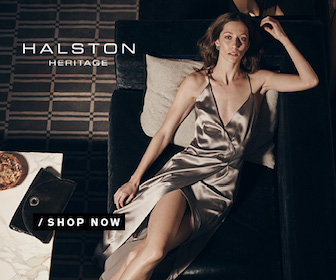 ~ You May Also Love ~
Spread The Sparkle