Let's start Fall with a fresh face, shall we? One of the best ways to get a clear complexion is to exfoliate. It is something I love to do. The process is simple, takes very little effort, yet makes a big difference. I love the way my skin looks and feels after exfoliating. For me, it is all about the youthful glow. Who doesn't want that? Then there is the softness
factor....like a baby's bottom. If you aren't exfoliating yet, why not give your face a fresh start for Fall?
HERE: Eight Tried & True Exfoliators
Kate Somerville Exfolikate
From the skin guru to the stars, Kate Somerville. This is my all time favorite exfoliating product. This is a serious exfoliation with fruit enzymes. My skin feels smoother, brighter and more hydrated after just one use. It takes only two minutes to work, too. I do not have sensitive skin, and had no problem at all with this product. If you do have touchy skin, there is also a version for you.
Kate Somerville
P.S. the
ExfoliKate Cleanser
is great, but it alone, won't give you the same results as the ExfoliKate. They work well together.
Laura Mercier
Flawless Skin Face Polish
This is a lovely product. It is extremely gentle and very creamy. It doesn't take much to do the job. Purifying microbeads (you barely feel them) remove dead skin cells, and emoilents soften the skin. Perfect for daily use.
Nordstrom
Farmacy New Day Gentle Exfoliating Grains
Ms. Shop This treated me to this product last Christmas. Oh my gosh, I just loved it. The scent, if any, was that of baby powder, or something very pleasing with a soft aroma. The natural ingredients are good for you without all of the chemicals that are not. Read the reviews at Sephora, where it is exclusively sold.
Sephora
Fresh Beauty Sugar Face Polish
The first "scrub" that I remember trying. It was good then and still is. First of all, it is packed with good for your skin ingredients. In fact, it smells so good, you just may want to eat it! If you have been wanting to try it, now is the time. Nordstrom's has a free gift with purchase of Fresh Beauty products.
Nordstrom
Clarisonic Mia
This is my secret weapon to my best skin possible. I have been using it for several years, thanks to my friend, Mollie. It truly is a gift that keeps on giving. Nothing, not even a face cloth can cleanse and exfoliate better than this magical machine.
Clarisonic
Erno Laszlo White Marble Treatment Bar
If you are a soap and water girl like me, you are going to love this soap. I have long been a devotee of Laszlo's Sea Mud Soap until my Neiman Marcus beauty expert introduced me to this. Love, love, love it! Read all about it at
Neiman Marcus
Philosophy the Micro Delivery Peel
A two step process that is totally worth it. First of all it smells like fresh squeezed OJ....then there are the instant brightening results. This award winning product does what it promises to do. I haven't had it in a while. I think it is time to try again.
If you are a purist, or just can't pay $30 and up for exfoliating, try this. I just did last week. It smells considerably better than most scrubs, and you can actually eat this one. I must admit, I did not use raw honey. Next time, I will. It worked great!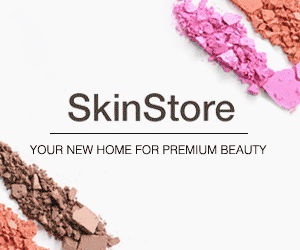 ~ You May Also Enjoy ~
Summer Smiles & The Right Lip Color