(Via Megan Hess)
You may have noticed that I try to make my opening picture on each blog post match the theme of that day. I had a large collection of fabulous images saved on my lovely laptop. Unfortunately, I lost everything on my hard drive this week. UGH! So we begin again. Today's pic is just because.......and I need these shoes for my trip next weekend! Here's a wrap up of my fave finds this week.....
With Memorial Day weekend coming, this will be a week of Sale Shopping. I will start you off with 20% savings at Serena and Lily. Code: HEREWEGO. Ends 5/31
~ ~ ~ ~ ~
This week I welcomed two new affiliate shops: Fendi, the Italian Fashion House that I have always admired, and Illume Candles . I have long been a fan of these chic candles with delightful aromas! You will be seeing more of these two stylish shops on the blog.
~ ~ ~ ~ ~
Where to shop at Etsy: Mod Party - If you are planning a party of any kind from Baby Showers, Weddings, to Backyard Barbecues, this shop has over 1,000 fab finds. My favorites are the Pineapple Disposable Cups, Napkins and Stirrers.
~ ~ ~ ~ ~
I've been looking for a swimsuit cover up, and thought this one had great style for the price tag. See it at Nordstrom's.
~ ~ ~ ~ ~
Pedi Perfect: Have you discovered Smith & Cult "Nailed" Lacquer? The colors couldn't be better, but best yet, it is made without chemicals. See the stylish shades at Saks Fifth Avenue. Ghost Edit is the perfect nude pink.
~ ~ ~ ~ ~
Since we all are heading outside more now, we need to think about pesty insects. Shop Terrain has many solutions including Insect Repellent Perfume! Isn't that a novel idea? Find it HERE
~ ~ ~ ~
~
Planning to visit The Farmer's Market this weekend? Read this article at Food52 first.
~ ~ ~ ~ ~
I have outdoors on my mind, I guess, but one more thing..... World Market has String Light Sets on sale for 25% off. I just love the Edison Style Bulbs.
~ ~ ~ ~ ~
Lastly, are you on Twitter or Pinterest? I would love to connect with you. Just leave a link in the comments section Below or HERE to your own accounts, and I will find you!
~ ~ ~ ~ ~
See you next week!
XOXO
Deb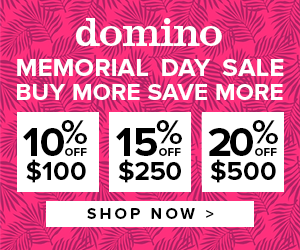 ~ You May Also Love ~
Gift The Grad!