Today is Earth Day, a yearly reminder to reduce your carbon footprint, eat more veggies and preserve Earth's offerings. So today, I feature recipes that feature fresh, seasonal ingredients like carrots, zucchini, berries and more. You will also find some interesting cooks tools that will help you live a healthier life. Enjoy. Why not visit a Farmer's Market this weekend?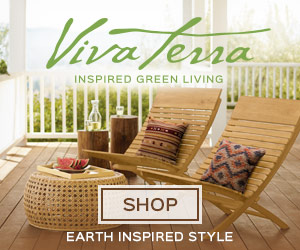 Grilled Romaine and Corn Salad with Pickled Cherries and Shallots
Okay, so this is something I haven't tried-grilling Romain! This recipe is really so fresh and delicious looking, it has got to be good. It's Vegan, Gluten Free & Allergy Free.
Heather Christo
Sriracha Buffalo Cauliflower Bites
The Buffalo Sauce is made lighter with Greek Yogurt. This recipe becomes Gluten Free with GF bread crumbs instead of Panko.
Half Baked Harvest
Pad Thai Zoodles
This beautiful dish is made with carrots and zucchini and a machine called a "Spiralizer." You can find your own at Sur La Table. The easy recipe at...
Steamy Kitchen
Healthy Greek Yogurt Berry Tart
What a pretty pie (tart.) The crust is gluten free, the filling is made with Greek Yogurt, and the sweetness comes from pure maple syrup and a touch of coconut sugar. Sounds fab!
Eating Bird Food
Mexican Stuffed Sweet Potato Skins
What a colorful and healthy dish! That delicious drizzle on top? It's a tangy lemon avocado sauce.
Gluten Free Vegan Pantry
Zucchini And Mint Soup With Grilled Flatbread
Forget the average soup and sandwich meal. Grilled flatbread trumps everything.
Gourmet Traveler
Grain Bowls With Maple Chipotle Brussels & Coconut Sweet Potatoes
I have never had a "bowl" of anything except cereal. Apparently they are a "thing." This one has everything healthy but the kitchen sink, in it. With this much color, it must be good for us.
How Sweet Eats
Asparagus & Mushroom Polenta Tart
This recipe has a combination of ingredients for a delicious and sophisticated side dish. YUM!
Taste AU
Self Watering Herb Kit
I have always dreamt of a garden, but there aren't many of those 31 floors up. The eco planter herb kit will get you and I growing. All you need is a water and a sunny window! Read all about them at
Food52
Spanish Quinoa Stuffed Peppers
How long has it been since you made a stuffed pepper? Me, too. Something had to change, and this recipe takes Mom's up a big 'ol notch!
Minimalistic Baker
Eggplant, Zucchini and Squash Kabobs
This is how I like my veggies - grilled and on a stick. In this case, the recipe suggest threading the veggies on rosemary branches. What a pretty presentation!
Williams-Sonoma
Bamboo Box Knife Holder Collection
Besides being really good looking, these bamboo boxes do good things for the environment, too. Did you know that a bamboo grove releases 35% more oxygen into the air than a similair size strand of trees? That's a good thing.
Viva Terra
Watermelon Radish Salad with Avocado Vinaigrette
The first time I had a Watermelon radish, it was by accident. I thought my Grilled Tuna salad featured Watermelon and radishes. In fact it featured a watermelon radish, and boy did I love it. And let's talk about how pretty they are! Try some, I know you will enjoy them.
Williams-Sonoma
Vitamix Pro
I've always wanted one. This blender is a workhorse in your kitchen. I've included it in this edit for two reasons - it's Earth Day and we all should be thinking juicing and eating healthy. The other reason is the entire line is on sale!
Sur La Table
Villeroy & Boch