I just love

New Years

. The ritual of saying "hello" to the new and "goodbye" to the old is so filled with promise. Do you stay up to see the New Year arrive? I do, and always with

champagne

in hand. In fact, I find myself blogging about 'Bubbly' alot. The best way to move forward is to "look back," and remember where you have been. Today I send you my best

Champagne Wishes for the New Year

, while looking back at all things champagne chic on the blog.
Champagne Cocktail Recipes
Anyone can pour a glass of bubbly. Why not try a little something different this year with a special Champagne Cocktail recipe? Here's some great choices from a recipe source I refer to often on the blog
Food52
The Year's Most Popular Bog Post

Much to my surprise, the most read post of 2016 was

Gifts For August Birthday Girls

,

and what do you know? Champagne was featured in the opening image!

Prosecco Bubble Bath

Another favorite find, and the perfect gift for any girly girl on your list. I posted this last

Valentine's Day

, and I still love it almost a year later. You will find this post

Here

Pretty In Pink

I just wanted to dive into

Lauren Conrad's

pretty pink champagne cocktail the minute I saw it. It really makes a stylish signature cocktail for a wedding. Get the recipe and other perfectly pink picks on my post:

Wedding Wednesday: A Pretty Pink Palette Don't We All Need One Of These? As seen in Veranda, Elle Decor, Glamour magazine & The Montage Beverly Hills Hotel and Suites. I have a version of this, my favorite motto, on a Pinterest Board called Style Speak. You can find and purchase your own framed vintage version at

Lisa Go Lightly on Etsy .

Wedding Wednesday: Say Yes To A Dress With Sleeves!

A bride can often be found drinking champagne, but in this case she is wearing the prettiest

Temperley London

gown done in a chic champagne shade.

Champagne Chic

One of my favorite finds this year was

Maison Martin Margiela's Champagne Pail

. It makes a great gift for the fashion forward champagne lover. See it and other uncommon gifts at Wedding Wednesday: Uncommon Gifting

Oysters With Champagne & Caviar

Three of my favorite things. Find the recipe at

Gifts For Foodies & Recipes They'll Love!

And Lastly......

My personal favorite image of the year, which was just posted this week. Sometimes it is good to save the best for last. If you missed the post, click here:

The Life Of The Party.

Here's looking at you Kids!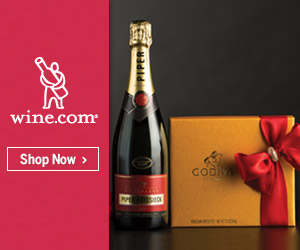 ~ You May Also Enjoy ~
Your Chic and Cozy Home