According to the Oxford Dictionary, "glamping" is a form of camping involving accommodation and facilities more luxe than those associated with traditional camping. Glamping is likely to satisfy any city slicker seeking a little refuge in nature without foregoing any of life's luxuries."
I have been camping once, and it certainly was not glamping. Any one of these items would have taken my experience up a few notches!
HERE: 16 Glamping Must Haves
Aromaflage Insect Repellent
If the scent of DEET is not your thing, try this multitasking fragrance that smells like citrus and vanilla, but also is a miracle defense against mosquitoes. Ahhh, Relief!
AHAlife
Sling Chairs
A favorite with both classic and feminine appeal. Weatherproof fabrics in pretty prints and stylish solids. allow you to withstand the elements with style.
Serena and Lily
Kuumba Made - Herbal First Aid Travel Kit
Emergencies happen. Be prepared with this set of natural body care products that soothe, heal and excite the senses.
Beauty Habit
Portable Log Fire
Add your own fire to the "glamping" experience. Be ready for campfires, beach parties, or just an evening at home. Each log gives up to two hours of compact fire. Besides, chopping down trees is hard work and bad on a manicure.
Food52
Into The Wild Tent
If you can't have a good time in this larger than most standard two person tent, you need to stay home. It's practical too. Tres chic!
AHAlife
New York City Tee
Take a little bit of the city with you. 100% pima cotton will make you feel right at home.
Peace Love World
Lancôme Micellar Cleansing Water
No water? No problem. Just dampen a cotton ball with this one step wonder. It smells lovely and feels wonderful. With each use,
skin is purified, toned and revitalized. I really like it.
Nordstrom
Northern Sky Tent
By Ginger and Gillian for Free People. Camp out in the back yard, beach or the woods in this lightweight and handmade tent. It promises to be an easy one person set-up. Make it your own.
Free People
Pyramid Toaster
Jacob Brumwell's non-electric toaster works well over a campfire or in a fireplace. This simple design is made in America and dispenses heat evenly for the perfect piece of toast.
AHALife
Death Valley Dry Shampoo
No matter where in the world you go glamping, Death Valley or deep in the woods, this is how you get
easy, big, messy Bardot (or Bon Jovi) hair.
Barney's NY
French Bull Super Cooker
Beans and chili will certainly taste better when prepared in this chic cooker. Fun!
Bluefly
Soundbomb Bluetooth Speaker
At first glance, this looks like your suitcase. Surprise everyone by bringing the life to the party with this wireless speaker. It runs on batteries and with a flip of the switch, it becomes a karaoke machine.
AHALife
9 Piece Cook Out Set
S'mores anyone? This sale priced set beats the heck out of a stick! Hurry though, the sale ends Thursday.
One Kings Lane
Pizzeria Pronto Outdoor Pizza Oven
Because it is hard to get good delivery in the woods. This portable pizza party will make your glamping excursion even more palatable. Permission not to worry about the carbs is included.
Sur La Table
Planetary Design French Press
Sleek, durable and an absolute necessity for an overnight anywhere. Available in 14 chic shades. P.S. and by the way, you haven't had coffee unless you have tried it from a French Press.
Amazon
~ ~ ~ ~ ~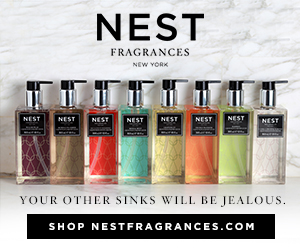 ~ You May Also Enjoy ~
Get Ready For Fun In The Sun!